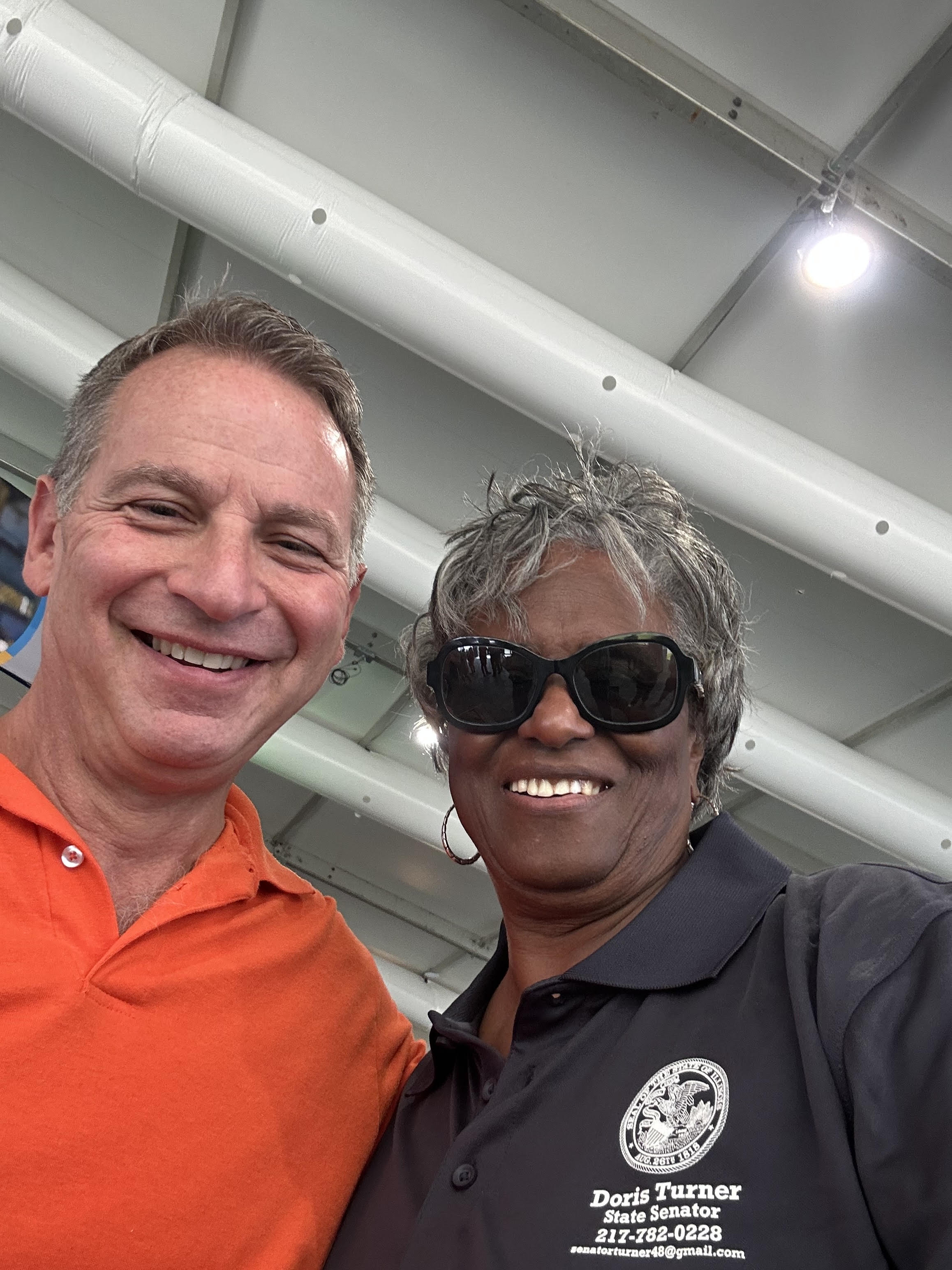 DECATUR – As strong advocates of Illinois' agriculture industry, State Senators Paul Faraci and Doris Turner joined state officials and agriculture leaders at the 2023 Farm Progress Show to support increasing across to mental health services for rural farmers and agriculture communities.
"Mental health affects people from all professions — especially farmers whose job, success and livelihood relies on many things out of their control," said Turner (D-Springfield), chair of the Illinois Senate Agriculture Committee. "Together, we can uplift the health and well-being of some of our state's hardest working individuals."
Initiated through the legislative leadership of Former Champaign State Senator Scott Bennett, the Farm Family Resource Initiative started as a joint pilot program of SIU School of Medicine and the Illinois Department of Agriculture in 2019. It originated as a pilot program covering six Illinois counties providing telehealth mental health access in addition to a helpline. Following its overwhelming success, the FFRI was expanded to cover all 102 counties in the state. In addition to the telehealth helpline, family members can now access six free telehealth mental health sessions.