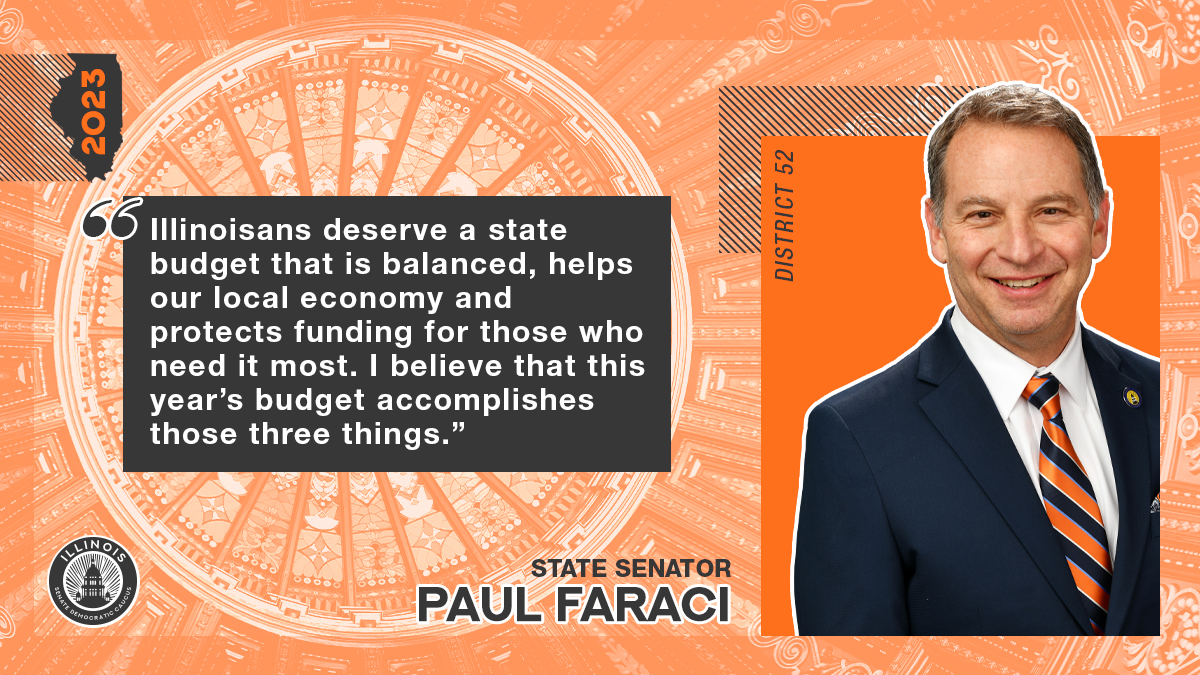 SPRINGFIELD – The Illinois Senate approved a Fiscal Year 2024 budget, and State Senator Paul Faraci (D-Champaign), released the following statement in response:
"Illinoisans deserve a state budget that is balanced, helps our local economy and protects funding for those who need it most. I believe that this year's budget accomplishes those three things.
"Providing students with job training and higher education access drives our economy forward. This budget further invests in developing those opportunities by providing increased funding for needs based tuition assistance and specialized development programs to build the workforce pipeline and increase enrollment at our community colleges and universities.
"For far too long, families and loved ones of children with disabilities struggle to secure the essential services and support. This year's budget will provide almost $2 billion for services for people living with disabilities and their families. This is a step in the right direction – however, we must continue to fight to ensure these children and their families do not have to wait years to receive lifesaving care."