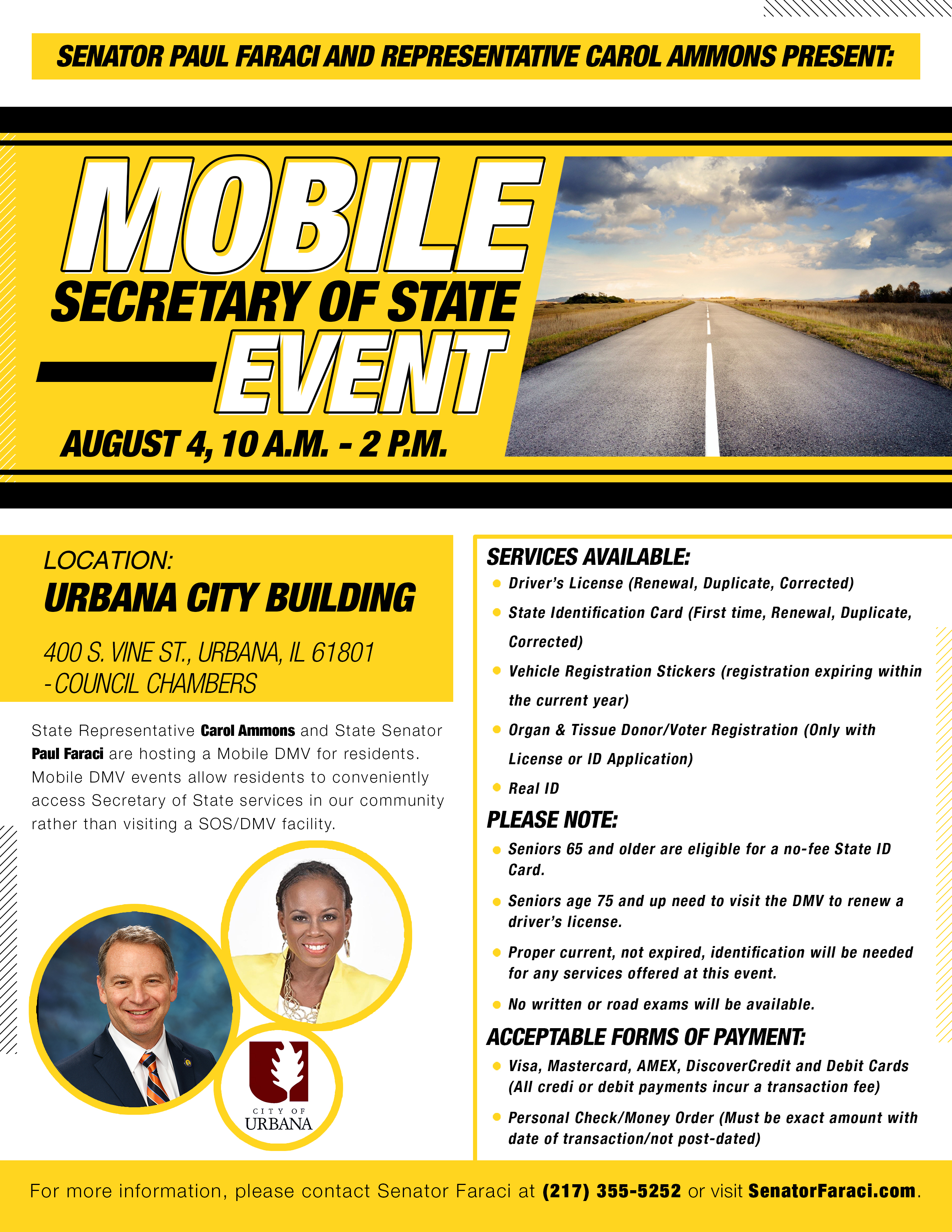 CHAMPAIGN – State Senator Paul Faraci and State Representative Carol Ammons will be hosting a Mobile DMV event to give the community a one-stop shop to quickly renew their driver's license or license plate stickers.
"Mobile DMV events are extremely convenient for our residents," said Faraci (D-Champaign). "By hosting this event, Representative Ammons and I are ensuring that community members have easy and efficient access to essential resources."
The event will take place Friday, Aug. 4 from 10 a.m. to 2 p.m. at the Urbana City Building located at 400 S. Vine St. Services being offered include renewal or correction of driver's licenses, issuing, renewal or correction of a State ID, renewal of license plate stickers and more.
For more information, contact Senator Faraci at 217-355-5252 or visit SenatorFaraci.com.